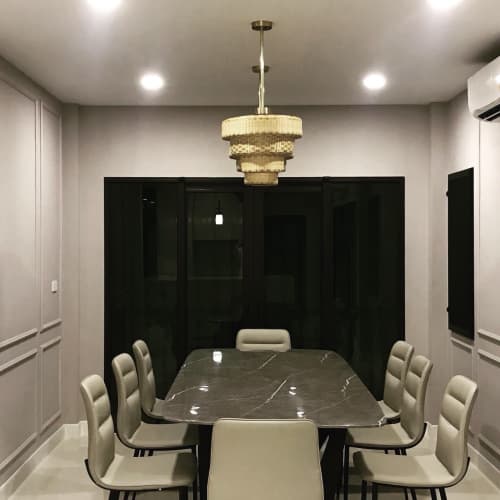 +5

Inquire about Comissioning a Custom piece
Beehive Pendant Lights designed by PATAPiAN for private home in Bangkok.
This bamboo woven pendant light is inspired by beehive symbolism and meaning. It is known that the role of the bee in nature represent a symbol of hard work, sustainability, and life. They symbolise a meaning of prosperous future and abundance. Thus, we designed Beehive Pendant Lights over dinning table for bringing hapiness ans good look to our clients.
Have more questions about this item?