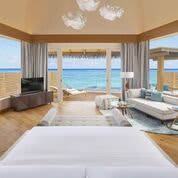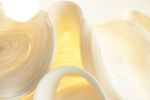 +1

Creator not accepting inquiries
kelopak Pendant 85cm in diameter.
Alur is our very first collection that Budiman has developed since establishing ONG CEN KUANG more than 10 years ago. This is the collection that represent ONG CEN KUANG truest vision about material exploration and linear process. His fascination has always about material choice first and foremost, in this case Zipper.
Using zipper as a material is a journey that has been with him and ONG CEN KUANG as design is a process. It is a journey of understanding a material. We are building the collection slowly and every year we add a new shape or size. We are only able and have enough understanding after many years with this material through hours and hours of experimentation to reach this pinnacle point to be able to create our larger singular piece of 120 diameter in size. A true fact, this 120cm diameter Kelopak pendant use 1700 meter of zippers and many hours of manual machine labors and hand stitches. Shape again is a secondary aspect that come naturally after we had a true 'conversation' with the material. It is about making, questioning and recreating.
Alur Collection also manifests this idea of broken symmetry which has been the invisible red line across all of our collection, an idea about human appreciates symmetry, however a perfect symmetry is consider predictable and boring so by introducing disturbances will add surprises and become more interesting and intriguing.