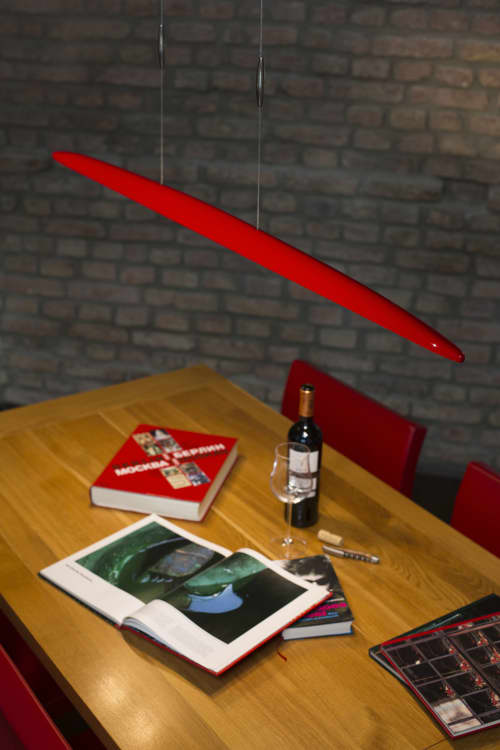 +2
Handmade and unique – perfection in form and function
A highlight of evolution captured for eternity. Flowing, bionic
forms in the sublime grace of nature's great creations inspired
Designer Dieter K. Weis, as did those masterpieces of human
ingenuity from a time when design was all about aerodynamics.
Streamlined curves as the shortest path between engineering
technology and visual harmony achieve perfection in form
and function. Accentuated by the surrounding interior design,
SCULPTURE makes a statement rather than adding an accent.
Made of solid cast aluminium with lavish hand-crafted finishes,
SCULPTURE hovers like a zeppelin flexibly suspended on
delicate wires, topped off with innovative lighting technology
using gesture control.
A masterpiece of traditional founding made in Germany:
The massive but delicate body of the luminaire is cast from
pure aluminium in one piece. The precious metal is light,
fully recyclable and provides ideal cooling to the integrated
technology.The lighting body is carefully
manufactured and prepared by hand to accommodate the
delicate mechanic components and the sophisticated light management technology.
Have more questions about this item?