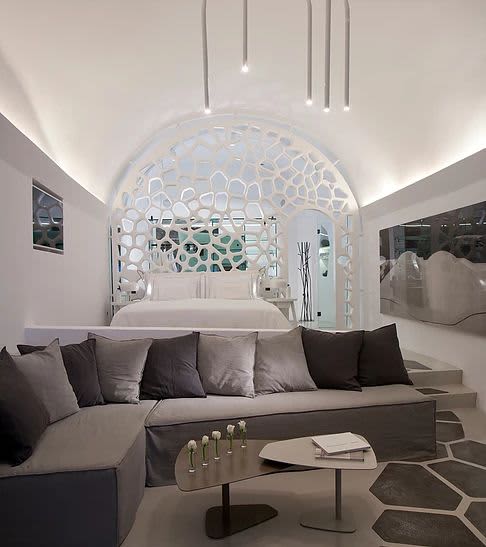 Image credit: Serge Detalle


The Villa is part of Santorini Grace complex of hotel rooms. Half buried in the rock and half overlooking the spectacular views of Santorini skyline this villa is built in the vaulted ceiling vernacular language. The lighting sought to blend in with the morphology and the most distinct features: the vaulted ceiling and the stone-like pattern while preserving the views to the famous Caldera.
Architects: Divercity Architects
Client: Grace Hotels Group
Interior Design: Divercity Architects & Sofia Vantaraki
Have more questions about this item?