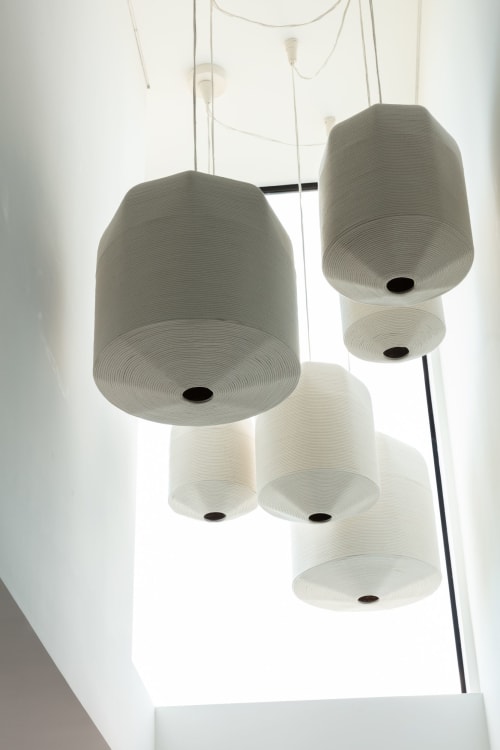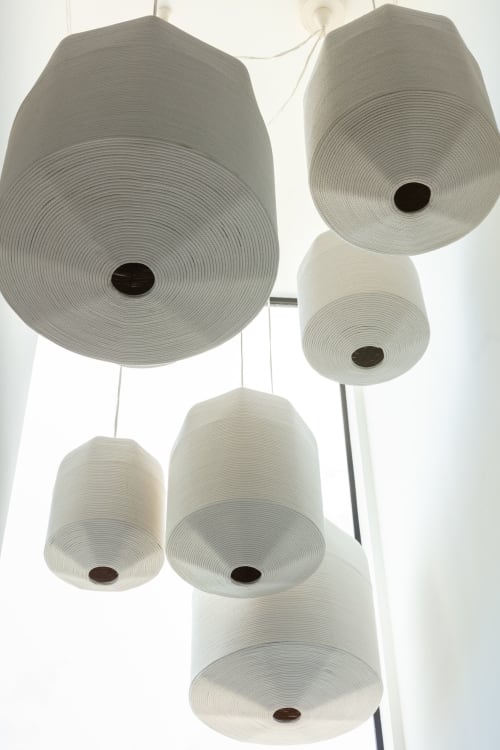 +1

Rope Wrapped U Pendants
U PENDANTS
Natural white cotton, black, or jute rope over powder-coated frame.
Sold as a single globe coming off a single canopy or as a cluster of globes (customer's configuration) off either a single canopy with rope swagging or individual canopies.
*Other rope options available
Sizes:
Small 19" H x 14" Diameter
Medium 24" H x 18" Diameter
Large 27" H x 24" Diameter
Made in Los Angeles and made to order.
Send an inquiry to the Creator to buy/commission a piece like this
in
Private Residence
, Los Angeles, CA