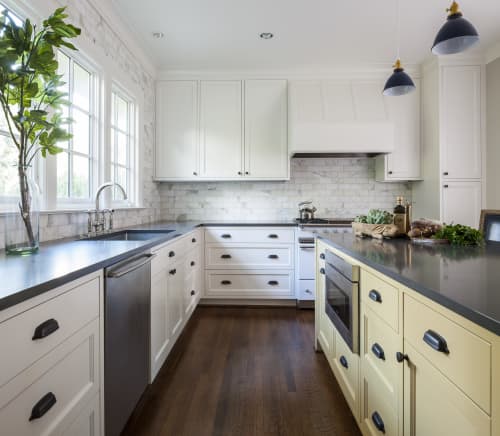 +3
Above the island, Tammara chose three Gladstone Pendant Lights for another splash of color. These handcrafted pendant lights are customized with 8″ shades, Navy finish, and White cords. A brass socket and knob switch add a hint of vintage style.
"We were looking for lights with a fun color and a simple, classic design," Tammara explains. "These pendants fit both the room scale and period of the house. And the warmth of the brass detailing plays well with the ochre island."
Have more questions about this item?