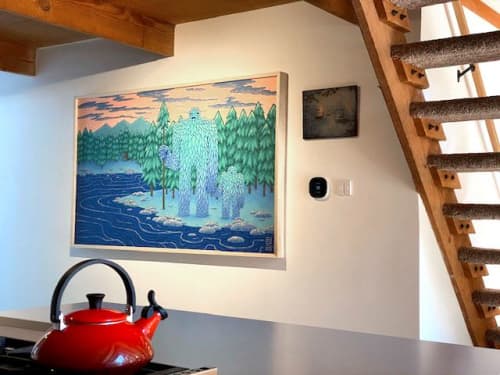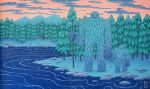 Lessons of the Forest - Paintings
While watching the lake, a forest guard passes their knowledge on to the next generation. This painting commission was made for a sweet A-frame cabin near Lake Tahoe in California. The cabin in the painting is based on the cabin where it lives.
Have more questions about this item?