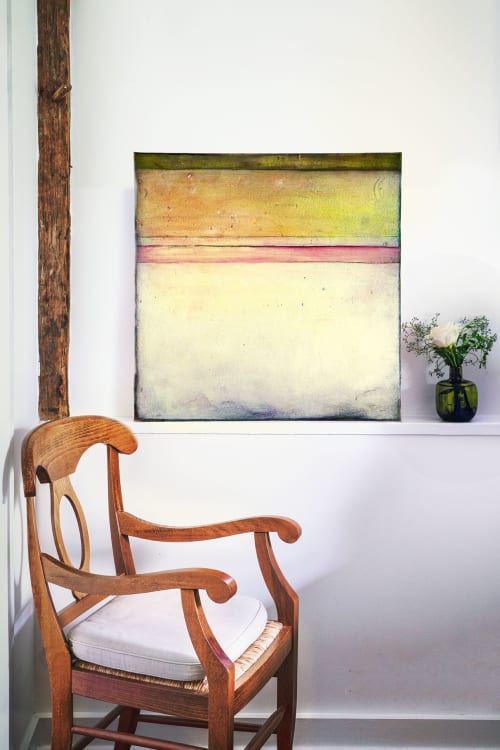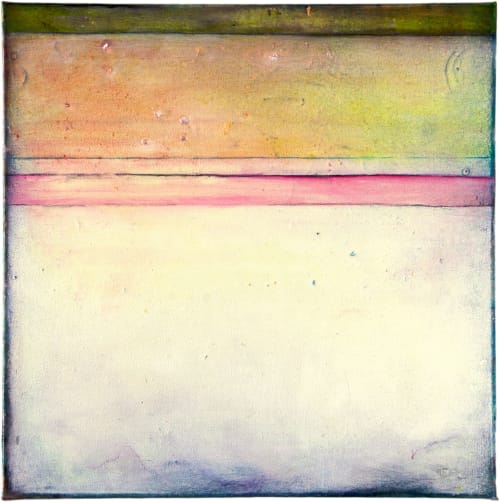 Context & Credits
As seen in
Massachusetts
, MA, MA


+3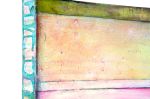 Item Details
In February of 2020 Virginia Bradley was invited to St. Croix in the US Virgin Islands to be an artist in residence at the Caribbean Museum for the Arts in Frederiksted.
Upon arrival in St. Croix, Virginia was immediately inspired by the lush landscape and its interplay with the ever-changing Caribbean Sea.
During the residency she was also teaching an Abstract Painting Workshop and met many talented "Cruzan" artists, which deepened her understanding and connection to the island even more. Simultaneously Virginia watched huge cruise ships dock in the harbor, as the Covid pandemic emerged. The ships were like a foreboding and unknown entity landing in this idyllic paradise.
The St. Croix series commenced during the residency and consists of 8 paintings inspired by the St. Croix landscape and the emerging pandemic. After completing the 6 -week residency she traveled with the paintings to Playa Santa, Puerto Rico, where her Winter studio is located. Playa Santa was suffering from severe aftershocks from the 6.4 January 2020 earthquake, which added yet another layer of the complexity to the paintings' process.
After travel restrictions began, Virginia realized it was time to return home to Great Barrington. Once again the paintings were packed and boarded a plane to the Northeast. She arrived at the snow-covered landscape of the Berkshires, with the Covid-19 pandemic in its' full, deadly swinging all the strict, isolating safety precautions in effect.
Throughout this time Virginia continued to work on all eight 20"x 20" paintings as a group, switching between then. During these 12 weeks the character of the works continued to change as they developed in social isolation.
With the St. Croix series Virginia is inscribing, like a seismograph all the physical and emotional happenings of this pertinent period deep into the complex layers of the canvas and thus transforms them into a meditative vision of this century-defining time.