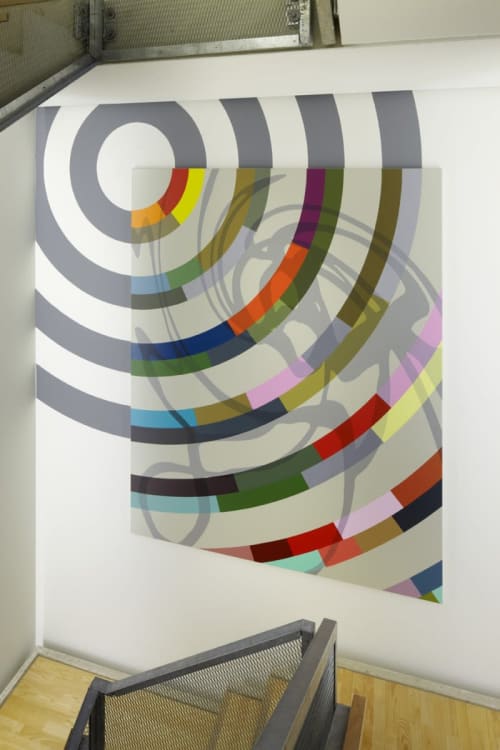 Image credit: Anders Sune Berg


+2

Featured In Hofor, København, Denmark
HOFOR Energy Company moved into a new headquarter where there was only 2 lifts/elevators for hundreds of employees. Wanting their employees to use the stairs instead, they commissioned me to do a painting on each of the 4 stairs.
The works consists of 4 paintings on canvas, and muralpaint behind the canvas, mimicing the structure of the painting. The mural parts extend to the next floor, not visible in the photos, unfortunately.
Title: "Descending Structures 1-4", Acrylic on canvas & wallpaint, each canvas 3X2meter (9 X 6ft.)
The artworks are not visible from the street
Have more questions about this item?