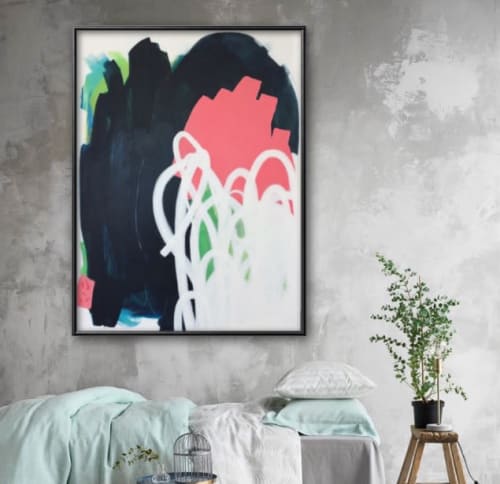 Tying Knots Between The Past and The Present
I began this painting before Lockdown and for many weeks it sat on the studio wall, as I struggled to process the alarming news of Covid-19 and the rapid changes that were being made to 'normal life'. This piece contains many layers of paint - the white loops tying knots between what was and what now is.
Acrylic and graphite on canvas
48" x 36"
Have more questions about this item?