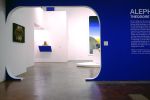 +2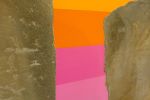 Big Sky (Lovers), 2017 - Paintings
Big Sky (Lovers), 2017
Grout, Casein and Acrylic on Canvas over Wood Panel (2 Panels)
144 x 96 Inches
This painting is a diptych and comes in two panels 72 x 96. The painting will be shipped in a crate. "Big Sky (Lovers)" was exhibited at Hilde Gallery for the two person show "Aleph and the Rock" curated by Hilde Helphenstein.
Shipping: 5-14 days
Free Shipping in the US, ask the creator about international shipping.
Estimated Arrival: November 1, 2021
Have more questions about this item?