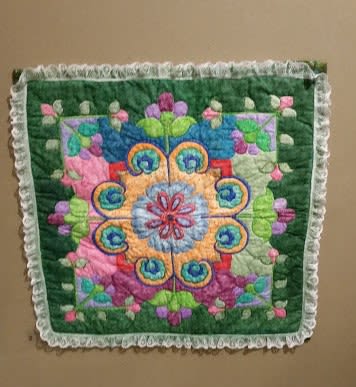 Around the Block - Paintings
Featured In Ivoryton, Essex, CT
Cotton fabric which was hand painted with ink and Long Arm Quilted with an added lace around the edges. Can be hung on wall or be used as a table runner.
Hand painted design permanent coloring with non toxic ink. Quilting pattern by Kim Diamond, coloring and assembly by Jan Unghire
Have more questions about this item?