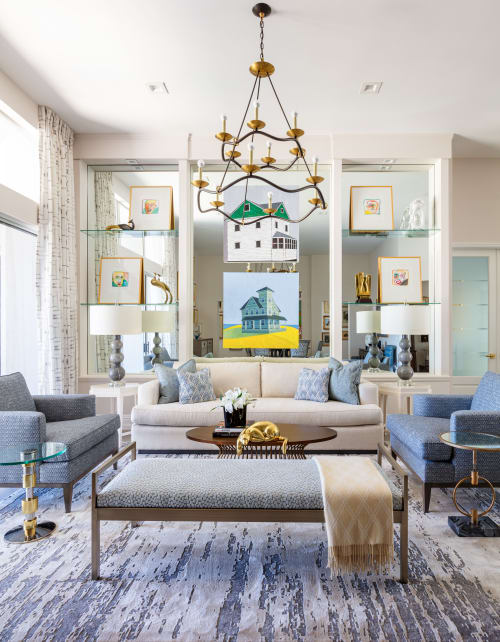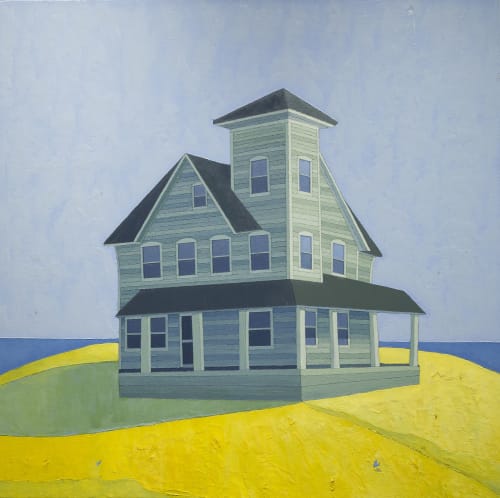 Context & Credits
Item
'Lone Green House' and 'House Green White' original oil paintings by Scott Redden
As seen in
Private Residence
, West Palm Beach, FL


+1

'Lone Green House' and 'House Green White' original oil paintings by Scott Redden
Starts at US$9,000
All paintings are original, though I am available to create similar motifs to specific dimensions, as per commission requests.
One of a Kind item
Inquire about Comissioning a Custom piece
Commission time: 8-12 weeks
Item Details
An addition of vivid color and imagery centered within the soft, sea-glass blue palette. 'Lone Green House' and 'House Green White', both 38"x38", reside in a private, coastal residence. For similar works and commission inquiries, please visit my website, www.scottredden.com, or my Instagram, @scottreddenstudio.