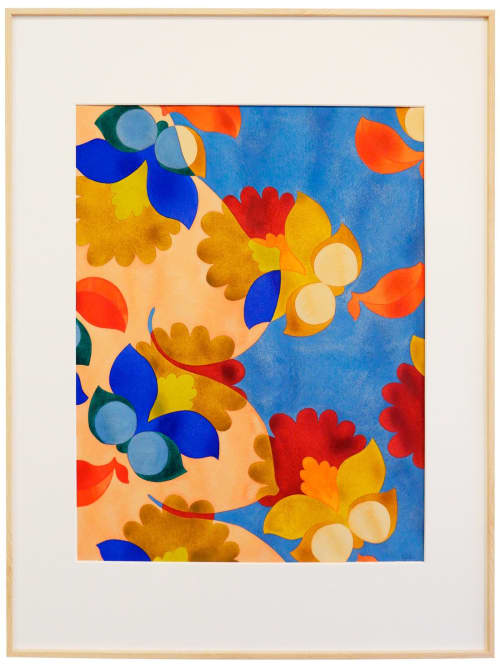 Féminité camouflée - Paintings
Featured In Wilo & Grove Wiloft, Paris, France
« Féminité Camouflée » means « Camouflage Womanhood » in French.
This painting is part of a series inspired by Womanhood honoring the fact that
femininity doesn't have to be obvious and can be hidden sometimes.
I wanted to represent elements of femininity hidden behind flowers, leafs and colours
to illustrate the importance of seeing further.
Extra Fine Watercolor on Moulin d'Arches' paper 100% cotton
61 x 46 cm - 80 x 60 cm (frame)
2020
Have more questions about this item?