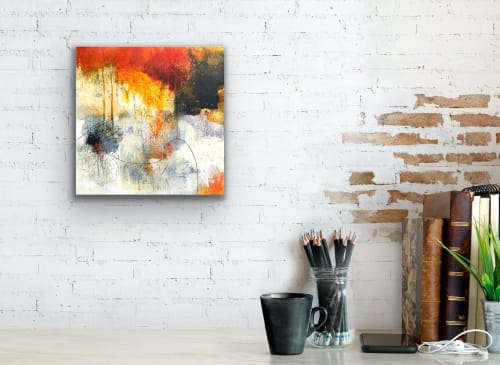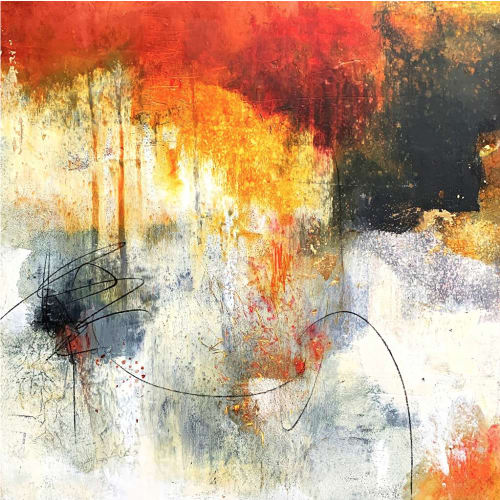 Context & Credits
Item
Capistrano Revisited
As seen in
Private Residence
, Inverness, MS


Starts at US$500
This item is sold but similar color and feel may be commissioned in specified size. Allow 6-8 weeks for creation.
One of a Kind item
Inquire about Comissioning a Custom piece
Commission time: 6-8 weeks
Item Details
This painting is 16X16x2 and made with oil and cold wax on birchwood panel. It is orange and gold with a backdrop of black, gray, and white. Lots of texture and mark making along with loose charcoal finished line created using handmade carbons.