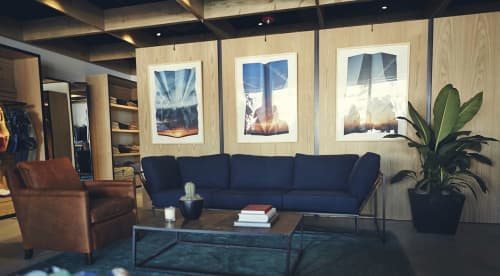 Featured In Bonobos, Los Angeles, CA
The title of this artwork, Airs/Plains, refers both to the content of the image, air and plains, and to the object into which the photograph has been folded; to an airplane. Created by Millee Tibbs, these three-piece work of art hangs perfectly in the lobby of Bonobos.
Have more questions about this item?