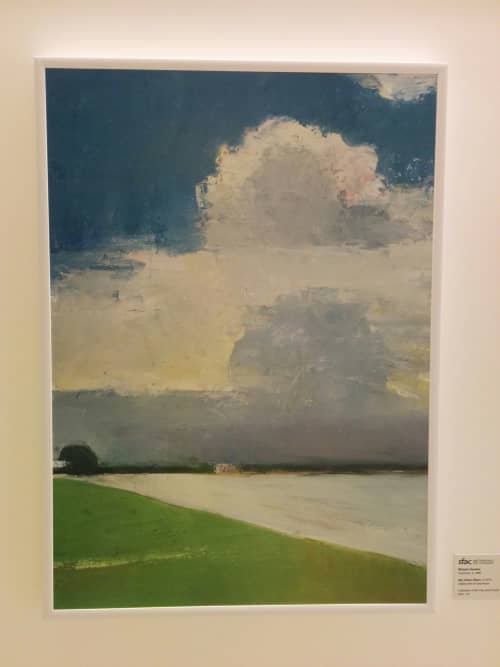 Big Cloud, Ripon - Paintings
Featured In Zuckerberg San Francisco General Hospital and Trauma Center, San Francisco, CA
Big Cloud, Ripon is a wide-open landscape painting done by Merced, CA-based artist Michele Ramirez. It adorns a wall at the Zuckerberg San Francisco General Hospital and Trauma Center.
"In my paintings, elements of abstraction and formal structure are incorporated to lend ambiguity to the implied narrative of each piece. The story is left to the viewer."
Have more questions about this item?