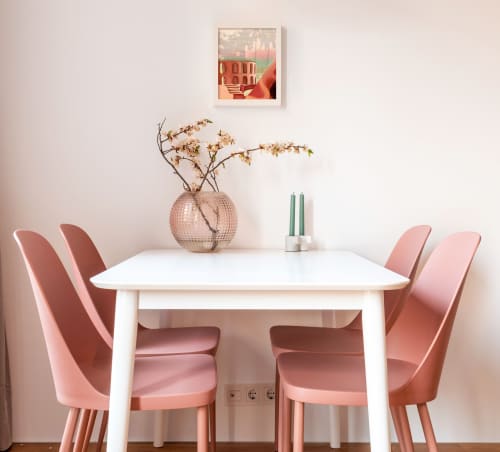 Castle Building Study - oil painting
Castle Building Study, oil paint on canvas, 8 x 10 in., 2017.
This painting served as a study for a larger work of art as part of my "Veiling Memoryscapes" series. The series explores the concept of collective memory, a type of memory from a group of people, passed down from one generation to the next, through the layering of different imagery and media. By combining different perspectives in this way I can create a new narrative separate from reality, one that is fragmented and ever changing.
SOLD
Item
Castle Building Study - oil painting
As seen in
Private Residence
, Vancouver, Canada
Have more questions about this item?