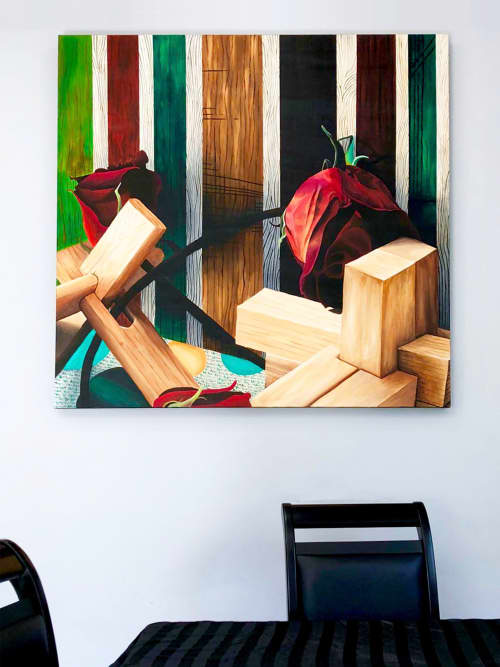 Gift Box - acrylic painting
Gift Box, acrylic paint on canvas, 48 x 48 in., 2015
This painting was based on a small sculptural arrangement of dried roses, wood blocks, and a gift box. This gift box was decorated with colourful stripes and circles, which when paired with the dried roses and wood blocks, provided an opportunity to play around with the idea of organic and inorganic shapes within a composition.
SOLD
Item
Gift Box - acrylic painting
As seen in
Private Residence
, Toronto, Canada
Have more questions about this item?