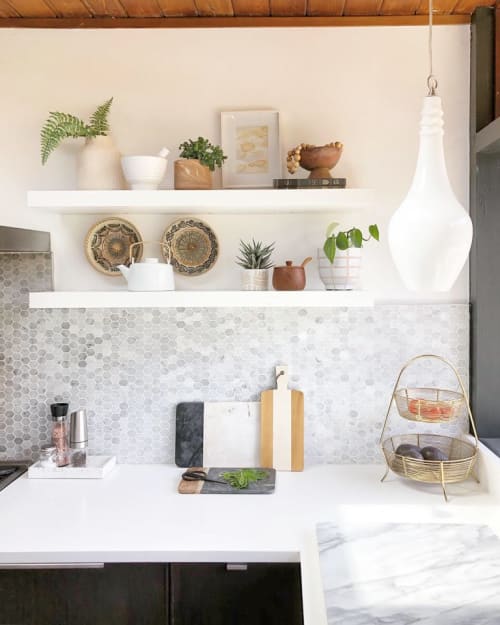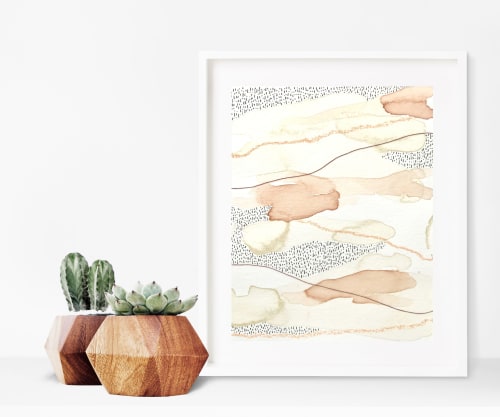 Image credit: WildWood Modern https://www.wildwoodmodern.com/
Context & Credits
As seen in
Private Residence
, Seattle, WA


+1

Starts at US$50
Original. Price varies upon sizing. Unframed
Item Details
"Flat fields produce mediocre grapes, but rolling hills produce the greatest grapes. Why? Because the vines must struggle for survival."
Billy Cannon
This series of paintings stems from the idea that struggle produces greatness. Just as the rolling hills cause grape vines to struggle into greatness, so do the struggles we all face in life.
"Dandelion Whispers"" transposes the earthy colors of the artist's rural surroundings into an abstract landscape piece of art. Melissa created the dandelion and avocado ink in her own old stone farmhouse kitchen.
This painting began with layers of avocado ink and dandelion ink. Mark making and thread form the final layers.