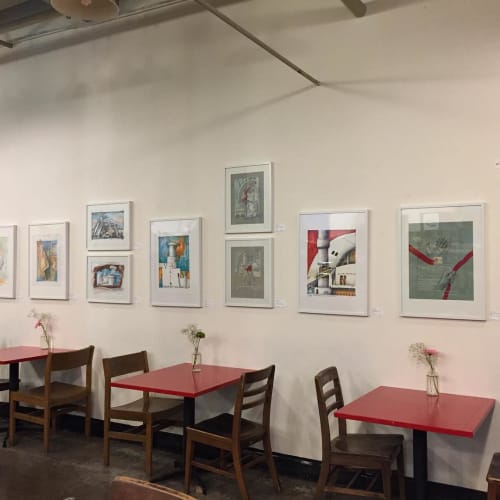 "Weird Architecture" Series
Siberian artist Lubov Ovtchinikov has an exhibition of her latest paintings at Goody Cafe at Fort Mason Building C. It's a treat to see an exhibition of so many pieces by this painter in one location as most are sold to private homes or commissioned.
The show will be up for a month, through January 2018. Ovtchinikov says she is proud to be a part of her "favorite place to hangout at in San Francisco."