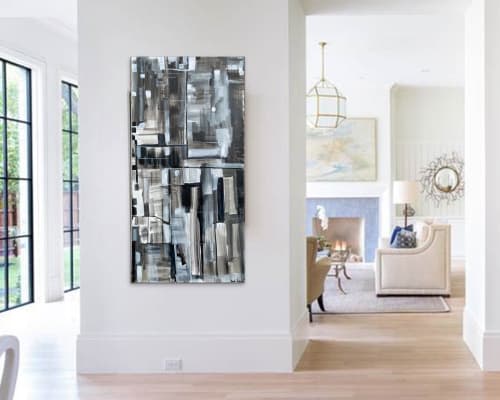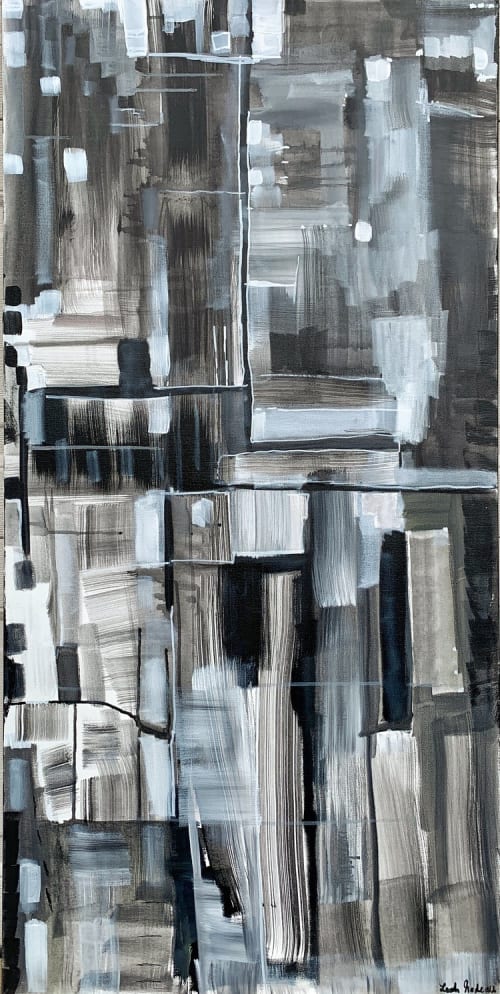 Context & Credits
Item
Newsprint - Black and White Abstract Painting

+2

Newsprint - Black and White Abstract Painting
Item Details
"Newsprint" 48 x 24 x 1.5 in, hand crafted acrylic painting on canvas
This piece was created entirely intuitively, which means there were no plans except for the color palette. I used my skills as an artist to guide me, and this piece just flowed right out. I'd never done a black and white palette before, and it inspired me so much to try it! My intention for this piece was to just make me feel something- and it truly did.
I played with the boldness of the black and the white right on top of it. I really enjoyed making this piece and the reactions people have to it. It was a big risk to make this painting without color and I was very intimidated, but in the end I think I totally nailed it!
Love it? Don't wait. There's only 1 of these available.
About the painting: