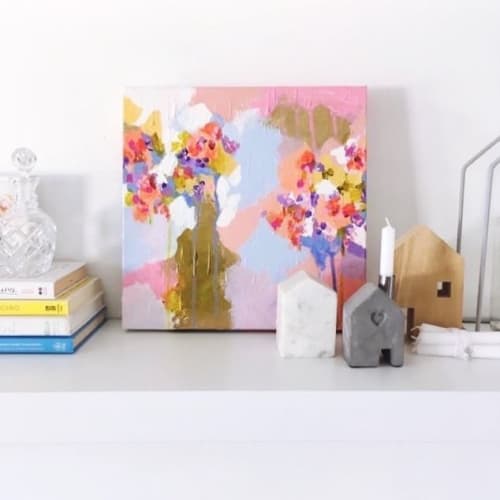 No better feeling than seeing your work in its forever home. This piece "Adoration" Leah had an immediate connection to, during the creation of it, and when she was finished. Art is wonderful that way. Sometimes the art chooses you! "Adoration" is chilling beautifully in her new home. Thank you Leah for sharing this with me.
Original Acrylic Painting on Gallery Wrapped Canvas. Measures 12 x 12". Painting wraps around the sides. Signed by an artist in gold in the lower right hand corner. Full of texture and contrasting colours. Energy Abounds.
Have more questions about this item?