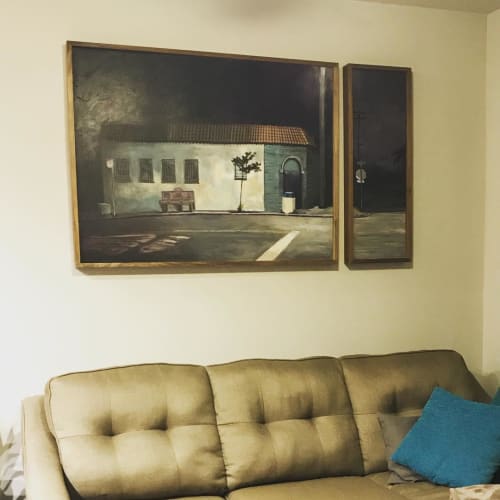 Image credit: David Solmes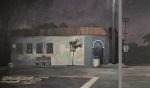 The Moose Lodge is located in South Park, in San Diego. The building sustained a fire in 2010, and unfortunately, the owners did not have fire insurance. Not shown in my painting is the back of the building, which has yet to be rebuilt. I was drawn to this building for the peeling paint on the façade which makes a gorgeous abstract pattern. I also like the streetlight illuminating the bench out front, and the palm trees silhouetted by the setting sun.
Acrylic on canvas
Diptych: 36" x 48" and 36" x 12"
2014
Have more questions about this item?