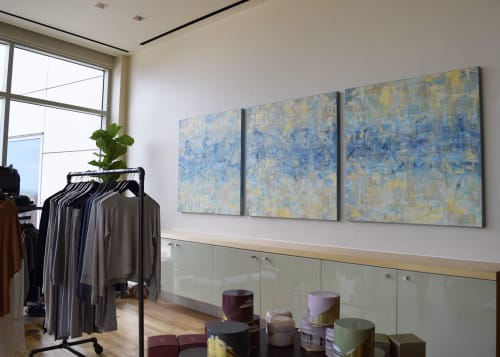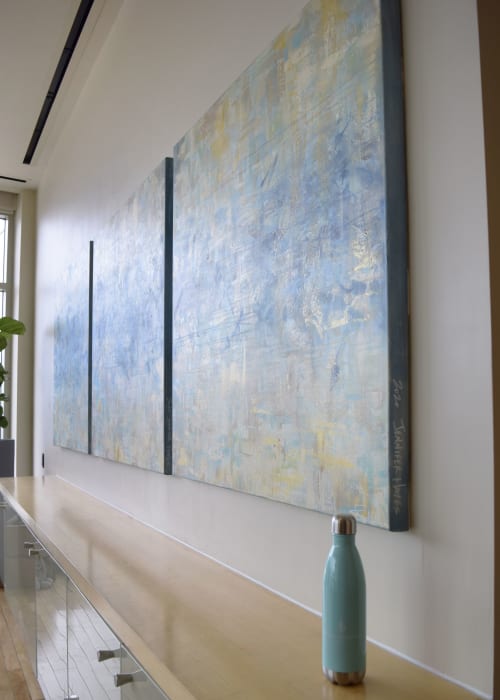 +1

Four Seasons Spa Abstract Triptych
$9,000
These pieces are 48"x48" each, costing $3200 each. When purchased as a triptych, the price is $9000.
A triptych inspired by tranquility, beauty, and the feeling of the spa. These three pieces hang in the Four Season's Spa gift shop and reception. Each piece is 48"x48" and hang together to show the beautiful wave that flows through them.
This item is commission/custom work.
Click inquire to start a conversation.