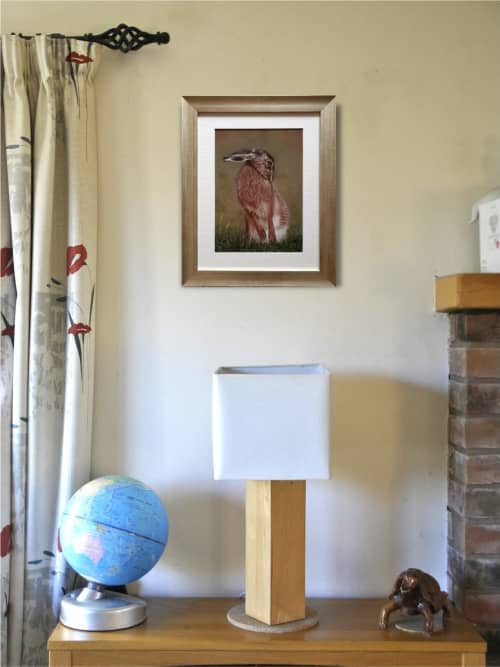 Image credit: Dave Blackwell


+2
Don't be Shy - pastel painting of a grooming hare
Inquire about Comissioning a Custom piece
This pastel painting, of a hare grooming itself, was created using soft pastel for the background, and pastel pencils for the fur, whiskers, eyes and details. The paper used is Artspectrum Colourfix.
The sharpened pencils create the detail and the background is blended using polystyrene sticks to give the three-dimensional effect to the completed painting.
The reference photograph, of this grooming hare that Ivan worked from, was taken by Dave Blackwell, who gave Ivan permission to use this for this unique, original and detailed pastel artwork.
This hare portrait is supplied with a gold frame, 18inches by 22inches and is delivered free by courier in the UK.
Available to purchase now
Item
Don't be Shy - pastel painting of a grooming hare
As seen in
Private Residence
, Leominster, United Kingdom
Have more questions about this item?