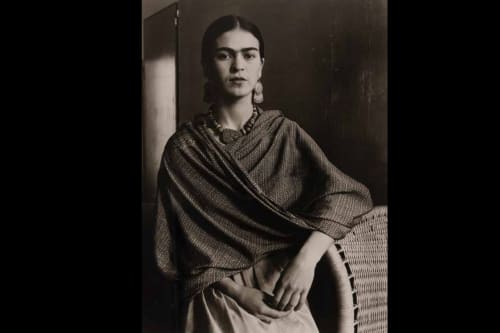 Frida Kahlo, Painter and Wife of Diego Rivera
One of Imogen Cunningham's photographs is featured at The Surrey, a luxury hotel in the Upper East Side. Imogen took a photo of Frida Kahlo, Painter, and Wife of Diego Rivera in black and white. She is well-known for photographing stars without makeup. This particular piece brings a calming feeling.
© Imogen Cunningham Trust.