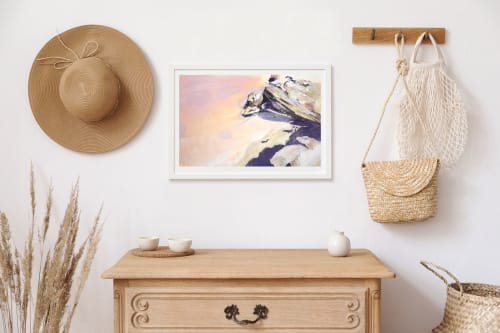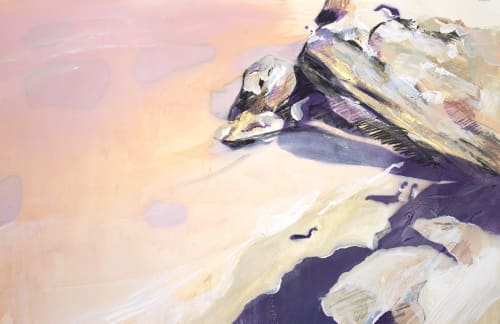 Context & Credits
As seen in
Creator's Studio
, Granada, Spain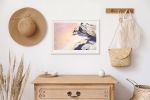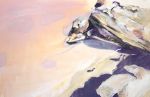 +4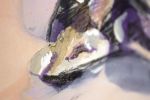 One of a Kind item
Shipping: US$60 shipping in the US, ask the creator about international shipping.
Custom options available, ask the creator for customization.
Item Details
"Softly the evening came with the sunset."
― Henry Wadsworth Longfellow
Medium: Mixed Media on Paper
Materials: Original on Somerset Satin 310gsm Paper
Size: 30.5×46.5cm
Frame: White Box Frame with woodgrain
There is nothing like the sun setting over the sea. Those warm oranges and pinks that are natures finest. Here is the bay of Nerja with some last swimmers making the most of the beautiful evening.