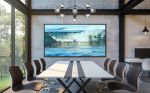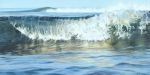 "Energise" Print - Paintings
Crashing waves are a subject I am obsessed with at the moment. I love how the light travels through them and how the reflection can be seen. This seascape painting was snapped up at my latest show but I still have limited edition prints for sale.
$23 Shipping in the US, ask the creator about international shipping.
Have more questions about this item?