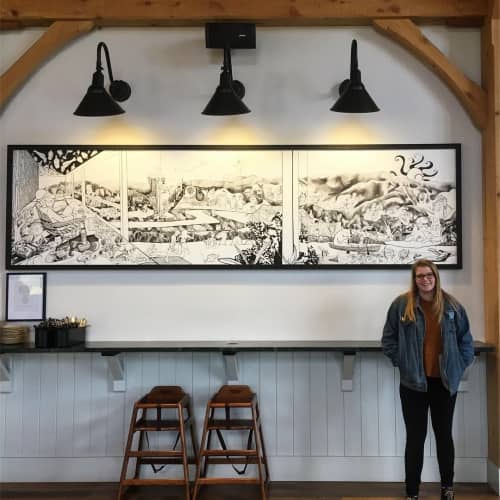 +2

Featured In Lawson's Finest Liquids, Waitsfield, VT
This triptych is located in the tap room of Lawson's Finest Liquids new brewery. Each Masonite panel is 3'x4' and are assembled to reveal a panoramic view of the Green Mountains (including Stowe's ski slopes). Viewers are invited to go on a search for "Lawson the Beer Guy" as well as references the Brewery's various beer labels. From the Lake Monster to a miniature Montpelier, the triptych is a homage to the people, places, and activities enjoyed in Vermont.
Each element of the piece was sketched (either by hand or digitally) before being transferred to the panels where they were painted with acrylics.
Item
Lawson's Finest Painting
Have more questions about this item?