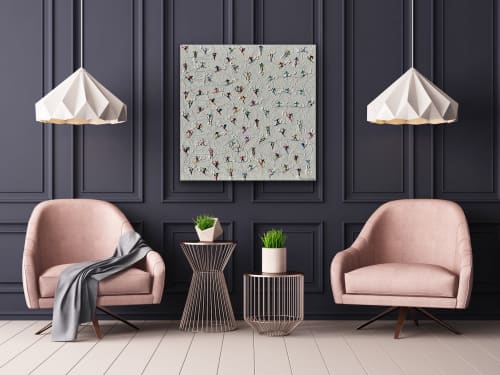 Rather Be Skiing 91cm x 91cm - Paintings
Inquire about Comissioning a Custom piece
Hand sculpted mixed media painting of a busy and fun day on the slopes. Each little skier is built up of many layers of acrylic paint and medium to have a very unique 3d effect.
Price includes worldwide shipping
Item
Rather Be Skiing 91cm x 91cm
As seen in
Creator's Studio
, Sydney, Australia
Have more questions about this item?