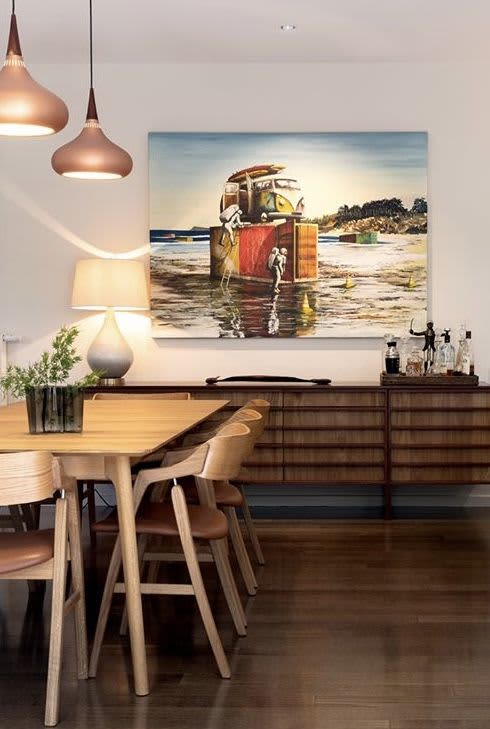 The Day the Pods landed - Paintings
Two Astronauts explore a beach on the Mornington Peninsula after descending from their iconic Vehicle. The Kombi van has landed on top of a Shipping Container that has washed up on the picturesque beach. The unique surreal style combined with iconic references encourages the viewer to personalize and imagine the world in a slightly different way.
Item
The Day the Pods landed
As seen in
Private Residence
, Melbourne, Australia
Have more questions about this item?