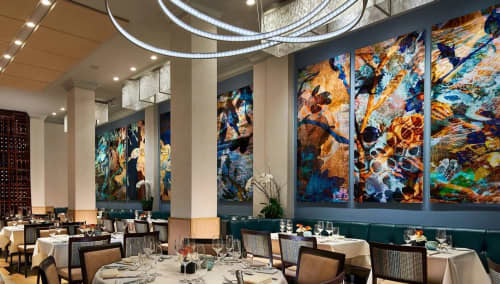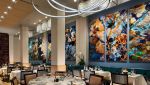 Featured In NINE-TEN Restaurant & Bar, San Diego, CA
Renowned local artist, Dana Montlack created NINE-TEN Restaurant & Bar's main focal point. This vibrant and locally inspired ocean and fauna wall panorama spans across the main wall in the restaurant. It is broken up into 3 sections of 3 panels giving an amazing and appetizing view for all their customers and guests.
Have more questions about this item?