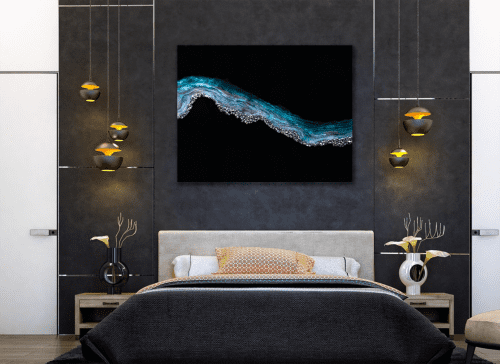 Image credit: Bobby Marsden


Inquire about Comissioning a Custom piece
'Isle of Skye' is a 60" x 48" Geode/Resin Artwork on a wood panel with a 2" cradle. It is inspired by a magical coastline in Scotland where dinosaur prints can be found at low tide. The jurassic mineral Pyrite can also be found here and was used on this artwork to represent the narrow and jagged coastline. This location also plays host to beautifully colorful and clear "Fairy Pools" which are visualized here.
This artwork is currently on display at Griffin Gallery in Minneapolis, MN.
Have more questions about this item?