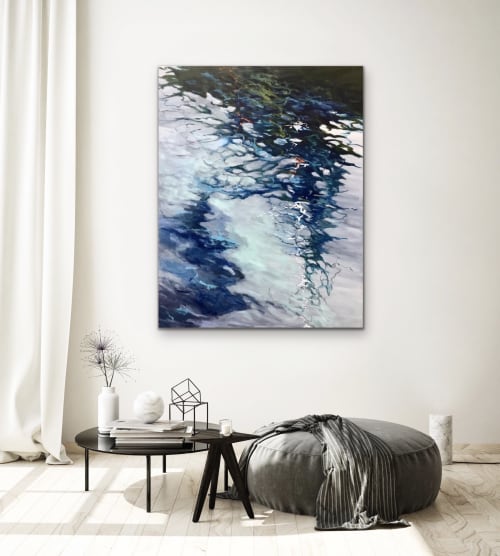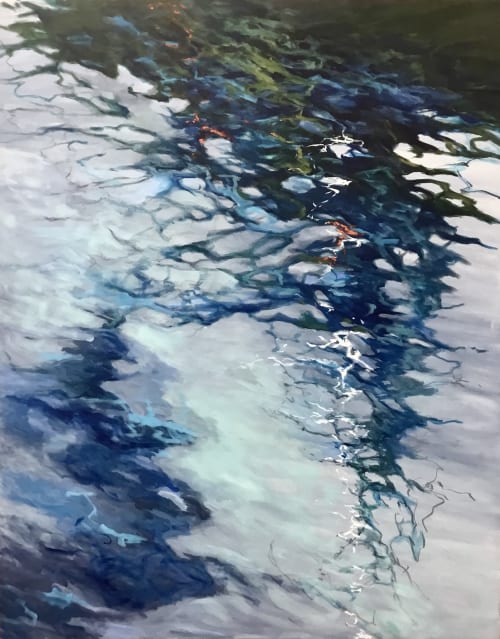 Context & Credits
Item
"The World Just Slips Away", original painting 60 x 48
As seen in
Private Residence
, Midland, Canada


+1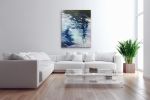 "The World Just Slips Away", original painting 60 x 48
US$3,000-US$5,000
Price varies on size
Custom options available, ask the creator for customization.
Commission time: 3-5 weeks
Item Details
Acrylic on stretched canvas, ready to hang.
This painting is inspired by water reflections at the marina. The little touch of orange was from something hung out to dry on the boat. I love looking into the water to see what kind of patterns I might see there. The motion is intriquing, and I infuse my own energy into the painting.