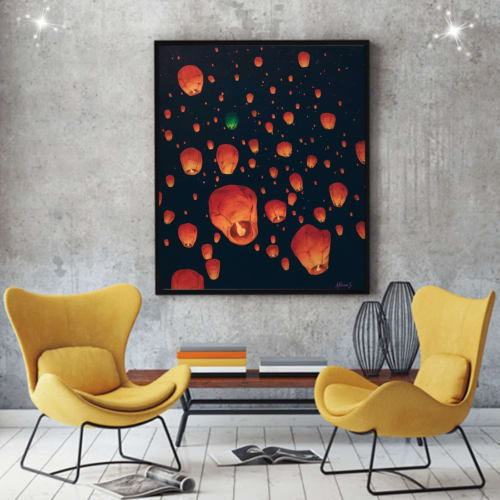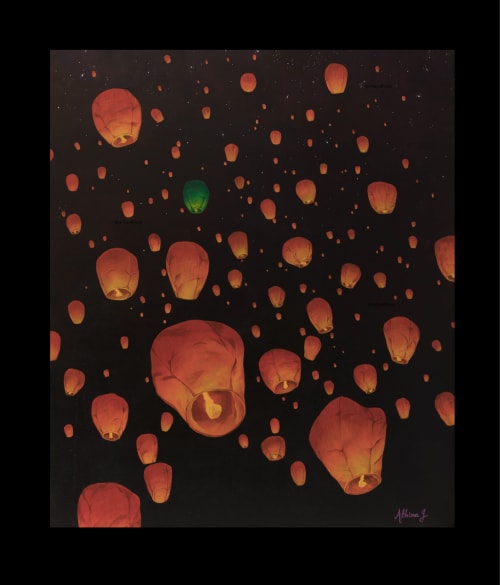 Context & Credits
As seen in
Creator's Studio
, Mumbai, India

+2

$550-$700
Commission prices would vary depending upon the size
Inquire about Comissioning a Custom piece
Commission time: 3-4 weeks
Item Details
The often persuasion to be like someone else, be it family, peers or friends, many a times, could leave us scarred. Am I doing the right thing? Am I being foolish when I try to be different or unique?
Others do not understand the struggle when one tries to avoid being their true self. It takes nothing to join the crowd but it takes everything to stand out. It's time we choose to shine with our own unique light. So rise higher and shine brighter!
May this painting bring hope to those who suppress their uniqueness in order to fit in.
Acrylic on Canvas- 30x36 inches