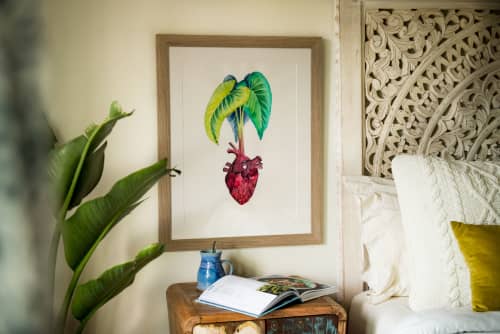 Image credit: Rederi Perez @rperez_photography
Originally created as an assignment for a Hawaiian studies class, "Taro Heart" has always been a labor of love. I dreamt for weeks about a tangible connection between man and land, and after numerous dreams, I began sketching Taro Heart. It would still take three months for me to finally finish this meaningful piece.
Initially, what I wanted was to express how deeply rooted Hawaiians are to their land and to highlight a culture that fascinates me in every way. I sought to express a deep and tangible connection to this mysterious and beautiful land and to those who inhabit it. The creation of "Taro Heart" was my most humble way of honoring this island and its people for all it has given me.
Price does not include shipping. Please contact me directly for a shipping quote as this item requires special handling.
Have more questions about this item?