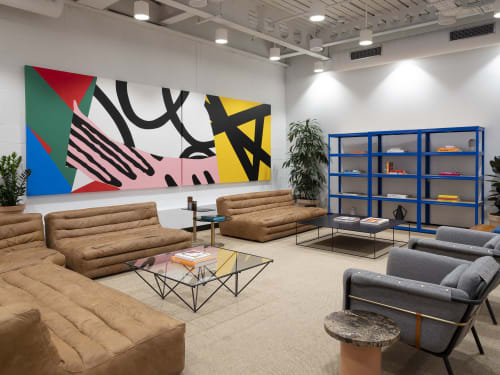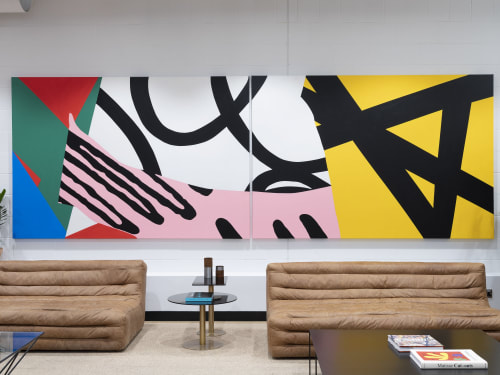 Image credit: Jonty Wilde


Loose Ends 13—14 Painting
Part of a collection of original paintings for WeWork, Finsbury Pavement.
The four, site-specific works in this collection span three floors of the building and are eye-widening bright in colour; candy floss pinks and sun-kissed yellows are interrupted by the flow of graphic black scribbles and doodled dancing lines. This collection of graphic collages are the product of Welland's background and career bridging the disciplines of a Fine Art education and career in graphic design while reflecting upon more profound influences and attempting to make sense of the world.
Have more questions about this item?