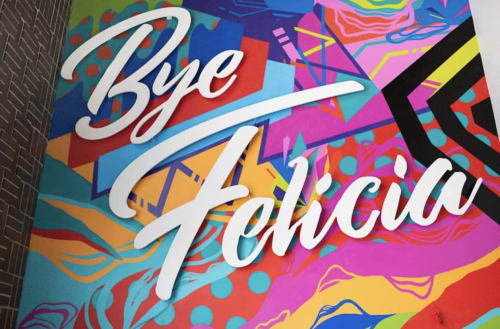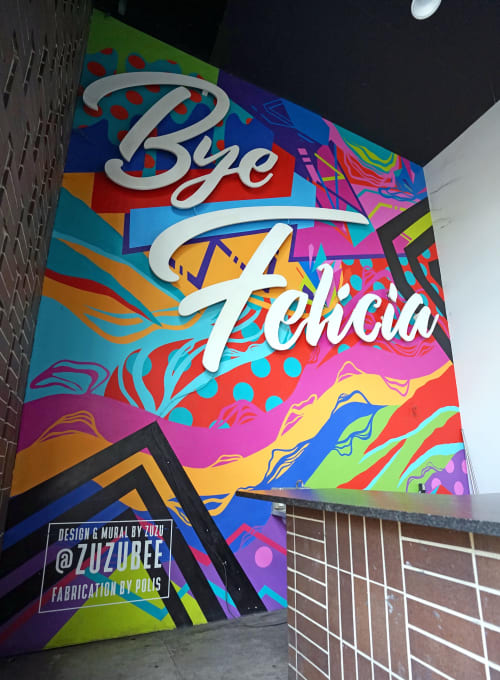 Image credit: Viktor Cepeda

+2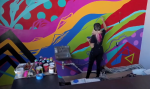 Item Details
It was an honor to have been invited to create this mural for the iconic Austin Landmark, and prominent Texas-based bar and restaurant, Kung Fu Saloon. 
The Downtown Austin scene has proven to be a spot for incredible culture and spirited communities throughout the years. Nestled inside of this community is the highly energized Kung Fu Saloon's venue known for its colorful light art, old school video games, live DJ sets, and the ability to bring life to the party any night of the week. Bye Felicia tries to capture this inherent vibrancy through bright, popping colors by day and neon illuminated 3D lettering by night. 

Even the experience of creating the piece was out of this world, climbing up two stories of scaffolding and then setting up a small ladder at the very top of it all to hone in on the finishing touches. The things I wouldn't do to create art! The digitally designed 'Bye Felicia' lettering was fabricated and installed by the local collective, Polis. The quote pays homage to the classic 1995 movie, 'Friday'. Some people get it and others don't. That's part of the beauty of public artwork, right? 
This project was a thrill to design and execute. Granting an artist creative freedom is one of the most exciting things a client can do on a commercial project. I've done frequent work for KPG Hospitality over the past 5 years and they respect the importance of finding the balance of sharing a creative vision for the brand while honoring an artist's creative freedom and personal style.