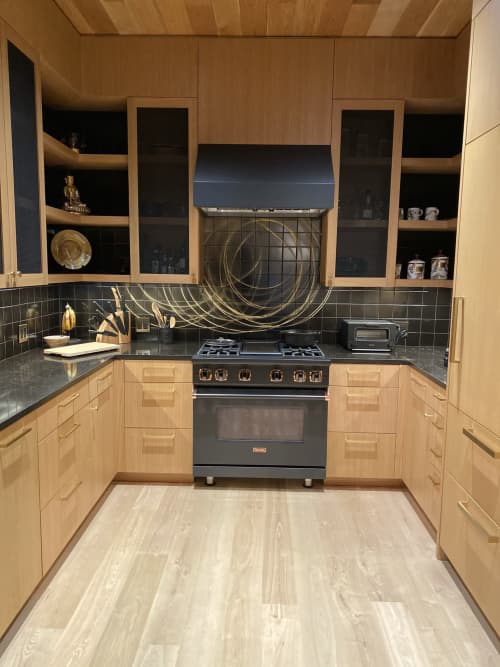 +2

Inquire about Comissioning a Custom piece
Alex created two custom tile murals for her client. Creator shipped it and sent instructions for the contractor to install with a very detailed description and design info.
"I loved the idea of commissioning an artist to create something unexpected and bespoke for my kitchen. I was researching an artist and the search led me to Wescover. I saw Alexa's murals on the site and they were so original and artistic. When you are working with real talent, the taste level is there. We immediately got on the same wavelength. When describing to her what my vision for my home and garden in Venice was, Alexa just "got it" and we were in a flow from day one.
"I love knowing that behind each element that went into designing my dream home, there are stories— and I have so many of them! So every time I am in my kitchen, gazing at Alexa's dynamic swirls, or in my garden under my old magnolia tree, gazing at her layered palm frawns, I can reminisce over the happy days of creating and fantasizing with such a talented artist. I am more of a process-over-product kind of girl anyway, so I love the souvenirs that remind of what a wonderful process building my home was." — Home Owner
Have more questions about this item?