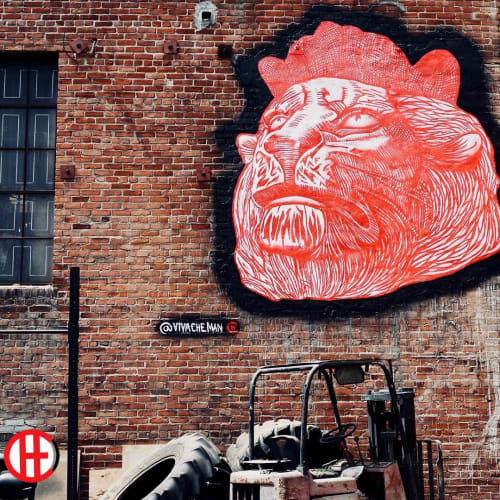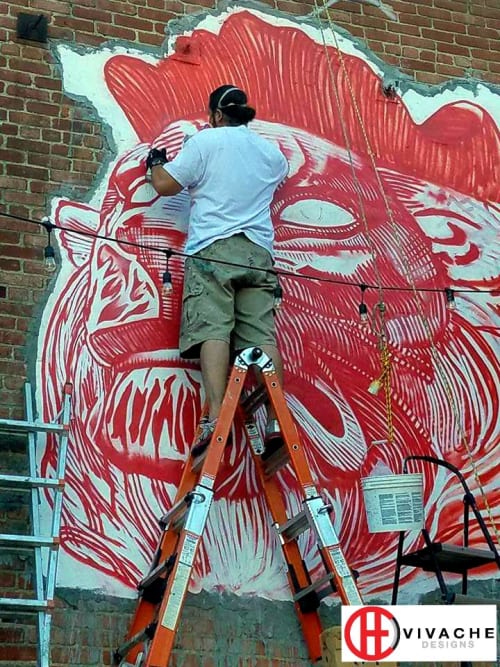 Context & Credits
As seen in
431 S Hewitt St
, Los Angeles, CA


+1

This creator usually responds within 24 hours.
Item Details
Steet Art Fresco located in the parking lot of Trojan Crossfit.
This wall mural represents the great king of the jungle. The great protector of injustice and evil spirits. Wearing a crown and his eyes looking to the heavens, he only seeks knowledge, peace, prosperity, the pursuit of happiness.