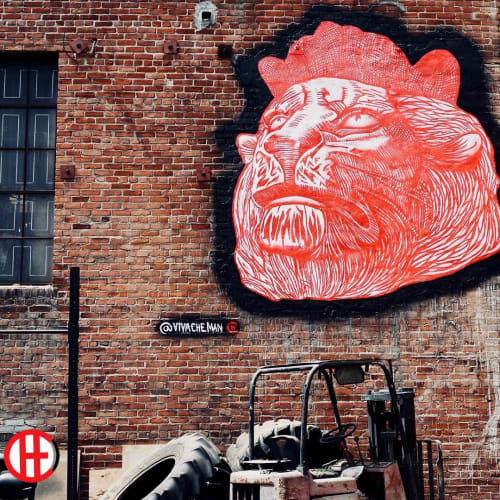 +1

Steet Art Fresco located in the parking lot of Trojan Crossfit.
This wall mural represents the great king of the jungle. The great protector of injustice and evil spirits. Wearing a crown and his eyes looking to the heavens, he only seeks knowledge, peace, prosperity, the pursuit of happiness.
Have more questions about this item?