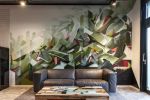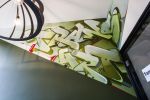 +3

Featured In TransArt Job BV, Nijmegen, Netherlands
Interior designer Bob Romijnders asked me to contribute to the design of the new office of real estate company Trans Art in Nijmegen.
For this painting I worked with latex roller, brush and spray can in many different layers. In this way, different structures and a lot of depth are created so that the painting remains very interesting up close.
Have more questions about this item?