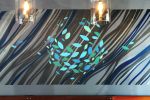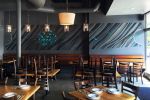 Featured In Blue Line Pizza, Campbell, Campbell, CA
Another masterpiece of Erik Otto with VESL Studio adorn the walls of a restaurant chain Blue Line Pizza in Campbell, CA. Similar motifs design in order to create continuity with all other locations of the restaurant.
Have more questions about this item?