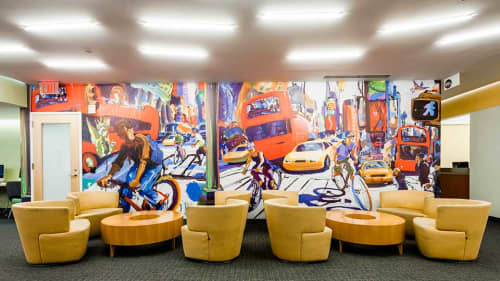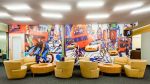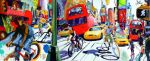 I Like New York Because Everything Interesting Can Be Found There - Murals
Featured In NYU Langone Medical Center, New York, NY
A site specific project designed to highlight a New York experience. A fantasy vision, based on the reality of New York City street scenes with varying perspectives, expressionistic colors also incorporating tattoo imagery such as hearts and roses, split-tail swallows carrying Dear John letters and other allegorical symbols.
Item
I Like New York Because Everything Interesting Can Be Found There
Have more questions about this item?