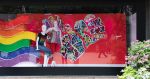 +3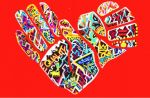 NYC Pride's WorldPride Mural Project
Creator not accepting inquiries
The Drif's original piece he made for the Macy's Window at 34th St Herald Square in celebration of World Pride NYC and Stonewall 50.
NYC Pride's WorldPride Mural Project initiative is an exciting new initiative in collaboration with the production and curation partner, The LISA Project NYC, founding partner, HSBC Bank, and major supporter, Macy's.
Both local and international artists, 50 in total, were selected to create murals within the five boroughs of New York that reflect and honor the beauty, struggle, and strides of the LGBTQIA+ community.