+3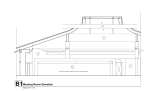 KING KAMEHAMEHA & PELE - Murals
Featured In Kapaʻa, HI
The Hilton Design Firm, duplicated an image I created of the great King Kamehameha, and made them into a million little tiles and build a large scale mosaic for the entrance of their Hotel. They put together a cultural site that allows all their guests to learn about Hawaiian culture and understand the importance of why we need to learn and respect traditional practices in Hawaii.
Item
KING KAMEHAMEHA & PELE
As seen in
3-5920 Kuhio Hwy
, Kapaʻa, HI
Have more questions about this item?