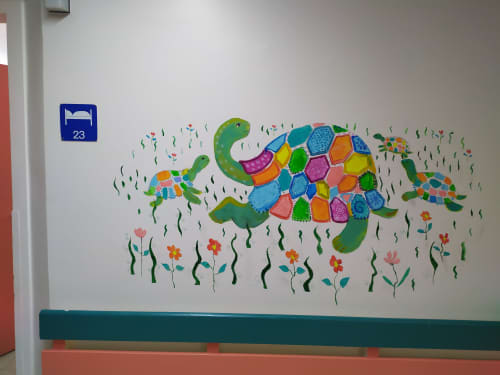 Patterned tortoise - Murals
Featured In University General Hospital of Heraklion, Greece
Price from $35 to $70$35-$70
Wall painting in the Pediatric Clinic of our city's Hospital, in acrylic paints.
We have been commissioned with painting the walls of the pediatric clinic. Our proposal is to offer young patients and their guardians, as well as the health stuff a colorful, playful and joyful look on nature (trees, flowers, animals) and sparkle a sense of optimism and hope in their everyday life.
Prices are per square foot. I charge wall paintings on the basis of the surface area to be painted and the detail of the design.
Have more questions about this item?