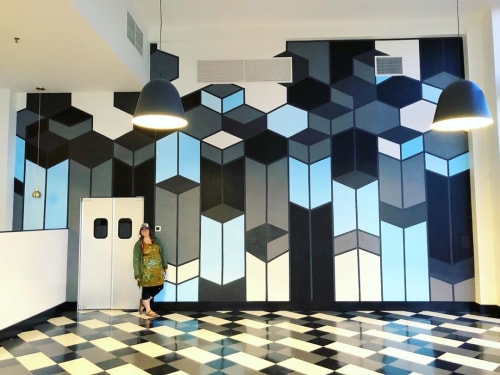 Image credit: Golden Artist Colors, Inc.


+1

I'm so excited to finally share this project with you! Here is my latest mural - a full wall of art deco inspired shapes and patterns to fill the new Sidewall Pizza in Spartanburg! This design was so fun to make - Art Deco is one of my favorite eras in art and design, and with the patterns that I've been making in my prints, plus a little influence from my mother's quilt making days, this design came to life! Side note: this piece was created with my FAVORITE Golden Artist Colors, Inc.. Project collaboration with Kristopher McGowan.
Have more questions about this item?