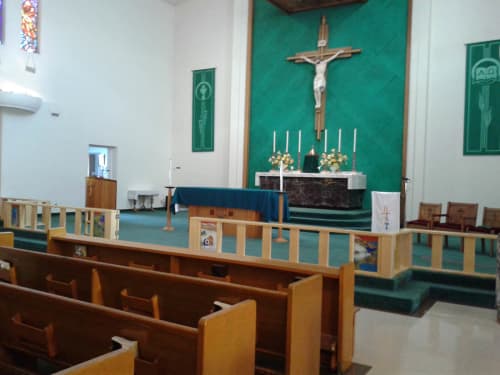 Four Gospel Writers Altar Rails - Murals
Featured In Church Of Visitacion, San Francisco, CA
Religious symbolic depictions of the four Gospel Writers of the New Testament, featured on acrylic and gold leaf panels, set within oak altar railing. The stained glass windows in the church include architectural landmarks of San Francisco, so I decided to set these figures within natural settings of the bay area.
Carpentry design: Stefan Salinas and Toan Tieu. 2015
Item
Four Gospel Writers Altar Rails
Have more questions about this item?