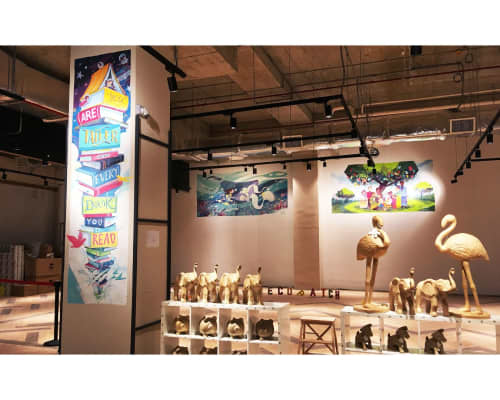 +5

You are Taller with Every Book you read. - Murals
Featured In Czip Lee, Johor Bahru, Malaysia
Murals for MeBooks store branch in Czip Lee. The first mural relates to the sea, the second to trees and community, and the third is an ode to books. Ultimately done over the course of 6 days (on and off), in the dark for the most part. Conceived through a haze of dust and turmoil, these babies came out looking not too bad, hahah.
Pricing varies according to wall size, design complexity, etc.
Item
You are Taller with Every Book you read.
Have more questions about this item?